Here's How it Works
COLLECT YOUR SCRAPS
Place compostable items in your green bin that we provide.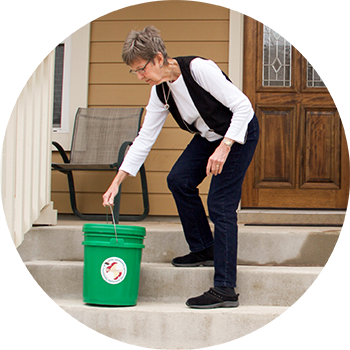 PLACE THEM OUT
Every week, we'll come by on bike to collect your organics and clean your bin.
SUPPORT LOCAL FOOD
We bike your organics to local urban farms and gardens so they can grow more food.
Create your account online and you'll be composting within the week!
HOW DO WE MEASURE SUCCESS?
WASTE DIVERSION
Waste is really just a resource that's in the wrong place. So far, our bikes have diverted over 815,000 pounds of organic material from the landfill.
COMPOST
Compost enriches soil by providing nutrients that are otherwise be depleted from constant use. We've helped create about 203,600 pounds of compost and donated it to over 30 local farms and gardens to grow more food.
METHANE EMISSIONS
Landfills are the second leading producer of methane, a greenhouse gas 22 times more potent than carbon dioxide. We've diverted over 125 tons of methane emissions by keeping organics out of the landfill.
DOLLARS SAVED
We've saved almost $22,000 for local growers across Austin. By donating organics and compost to local urban farms and gardens, we're providing a service that gives back to our city.
DIESEL FUEL
We've saved over 55,000 gallons of fuel using bicycles instead of trucks. Don't think a program of this size is possible on bicycles? Read more about how we do this in our About Us section.
CALORIES EXPENDED
Our Pedallers expended almost 4,000,000 calories on the job. Burning fat instead of fuel, we keep Austin healthy and beautiful.
RESIDENTIAL SERVICE AREA
COMMERCIAL SERVICE AREA
HERE'S WHAT OUR MEMBERS HAVE TO SAY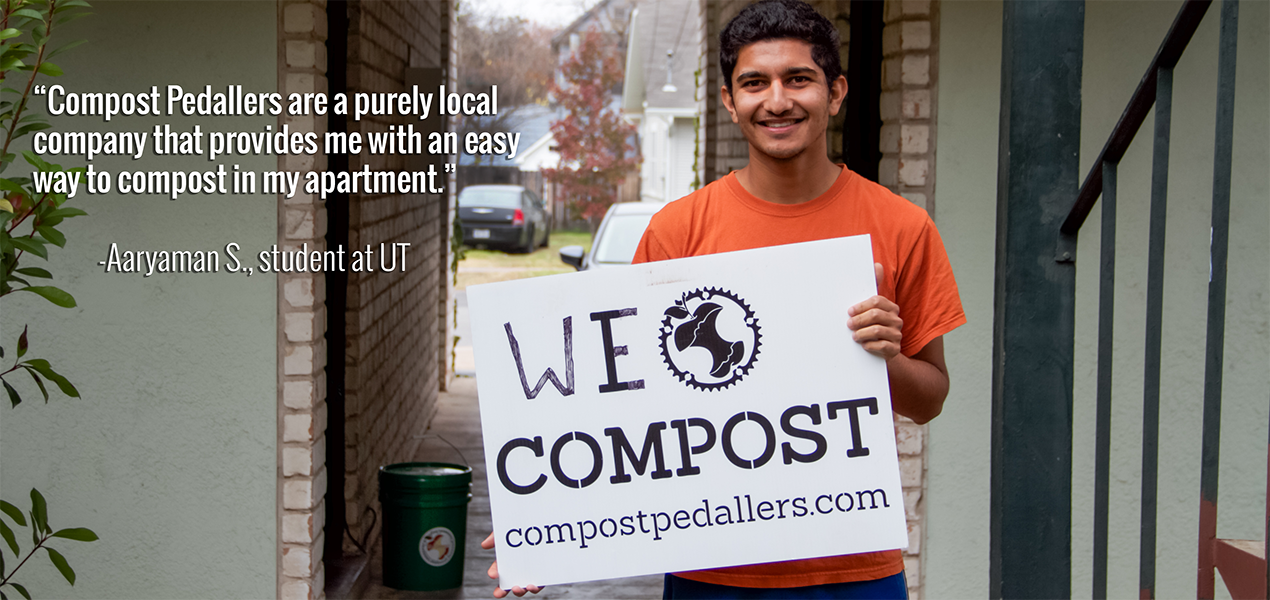 SIGN UP FOR OUR NEWSLETTER
Sign up to receive updates and deals from the Compost Pedallers.